Polished Concrete Frequently Asked Questions
The Toughest Concrete Solutions in Ontario!
Q: How is concrete polishing done?
A: The process calls on powerful grinders (weighing 900 pounds commercial/ 400 pounds residential typically) and diamond pads. The pads go from coarse to fine until the floor is level and free of imperfections. Then gradually finer pads are used, beginning with 25-grit diamonds and ending with 3,000-grit diamonds, to give a smooth, shiny surface.
Q: Is it permanent?
A: Yes. Because there's no epoxy, acrylic, wax or covering involved, there's nothing to peel or flake.

Q: Is it slippery?
A: Absolutely not. In fact, a polished concrete floor done correctly is actually safer than ordinary concrete. Good to know: Polished concrete often exceeds the safety standards for floors set by OSHA (Occupational Safety & Health Administration).
Q: Is it expensive?
A: Just the opposite—polished concrete over the course of years actually costs less per square foot than other common flooring materials.
Q: How do you maintain it?
A: All it takes to keep your floor looking beautiful is routine mopping or a "walk-behind" scrubber. Under extreme use, such as a heavy industrial or commercial setting, a low-cost re-polish may be desired years after the initial process (depending on maintenance).

Q: How about staining?
A: Polished concrete is stain-resistant because the Diamond grinding process densifies and seals the surface. It repels water, oil and other contaminants when using guards. As with any floor, you want to mop up messes promptly.
Q: What about tire marks?
A: Not only do tire marks wipe off easily, but polished concrete also helps reduce the wear on tires, such as forklift tires. Because the surface is smooth, it reduces abrasion.

Q: Is there anything that can destroy the shine?
A: Yes, but you have to work at it. Strong acids like muriatic acid can etch away the shine. However, an etched area can be easily fixed yourself (we'll show you how).

Q: Will Contemporary Concrete Solutions come to my location for a consultation and free estimate?
A: Absolutely—We typically Service Ontario however we are linked with many other contractors all over the world so if we don't service your area we will do our best to make sure we can find you the right installer who can.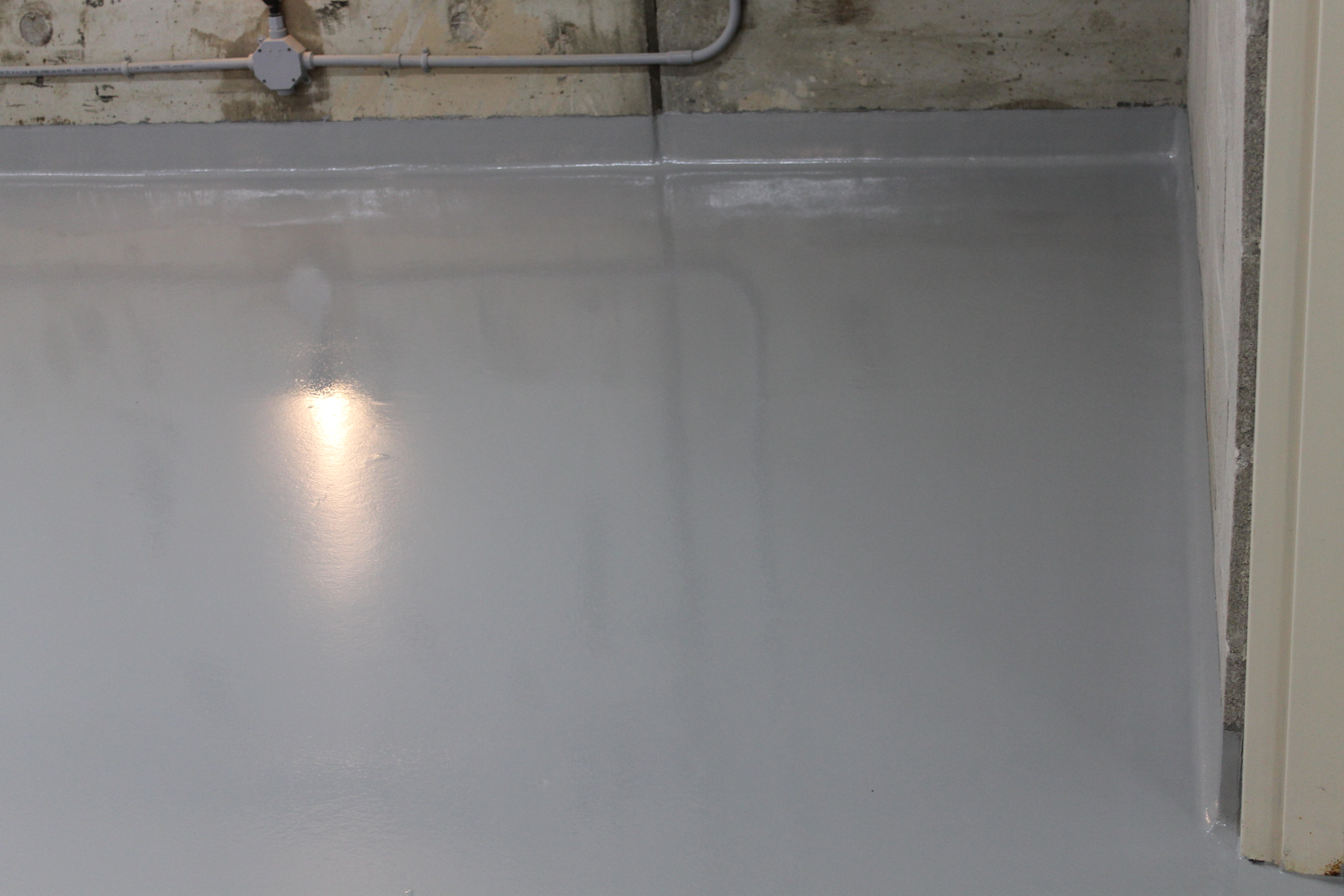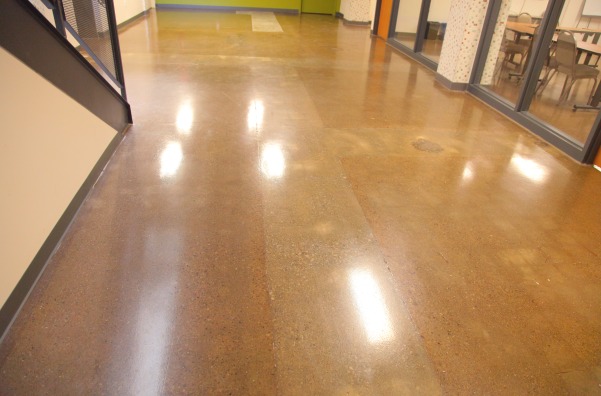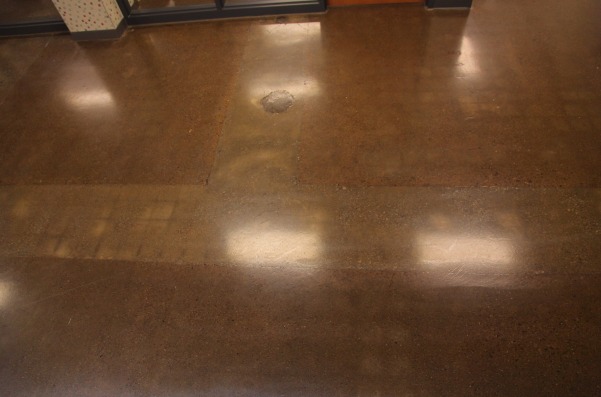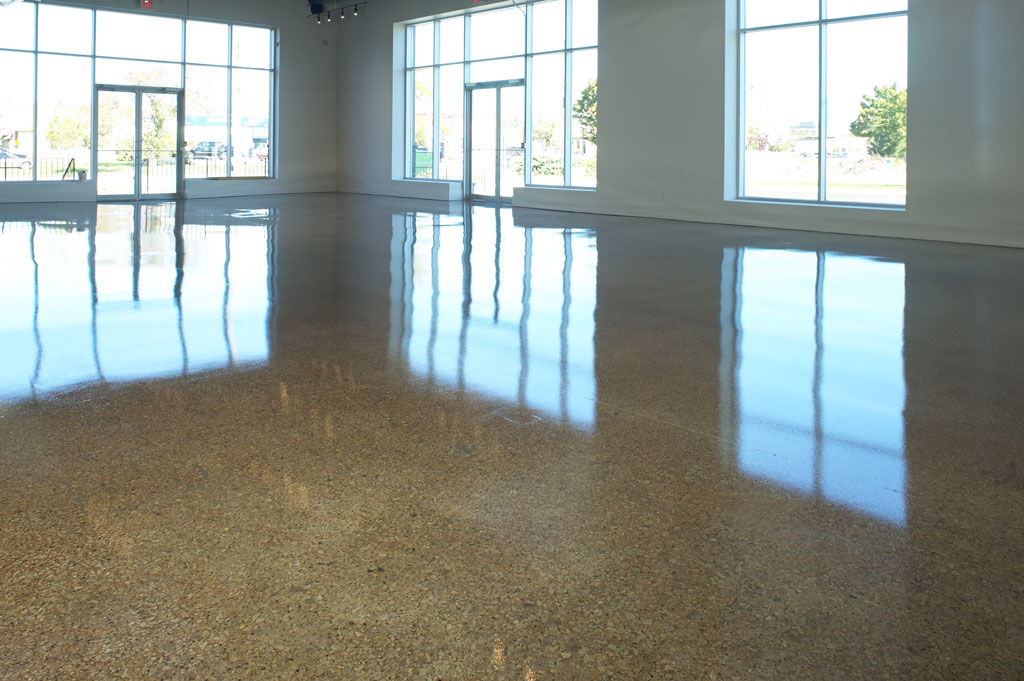 Find Out More
Contact us right now to get a free quote for your next residential or commercial project.