Building green makes a positive impact on both the environment, and the health of the people working in and around it.
Contemporary Concrete Solutions is a southern Ontario based company specializing in polished concrete flooring systems.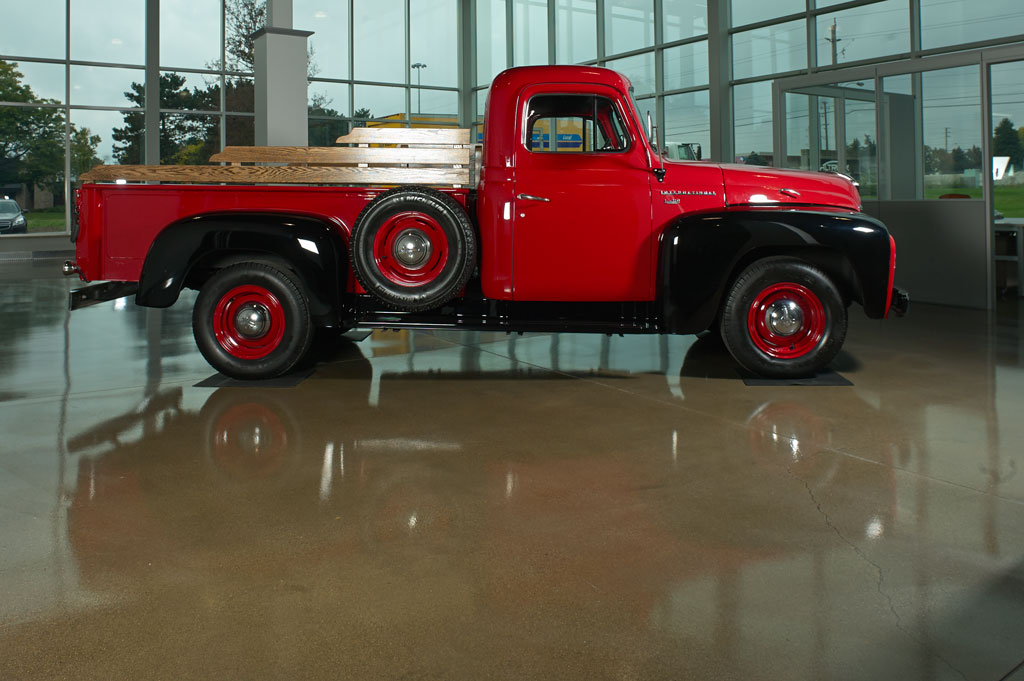 We specialize in residential and commercial concrete restoration. Our love for concrete has lead us to achieve the unimaginable with high end precision grinding machines.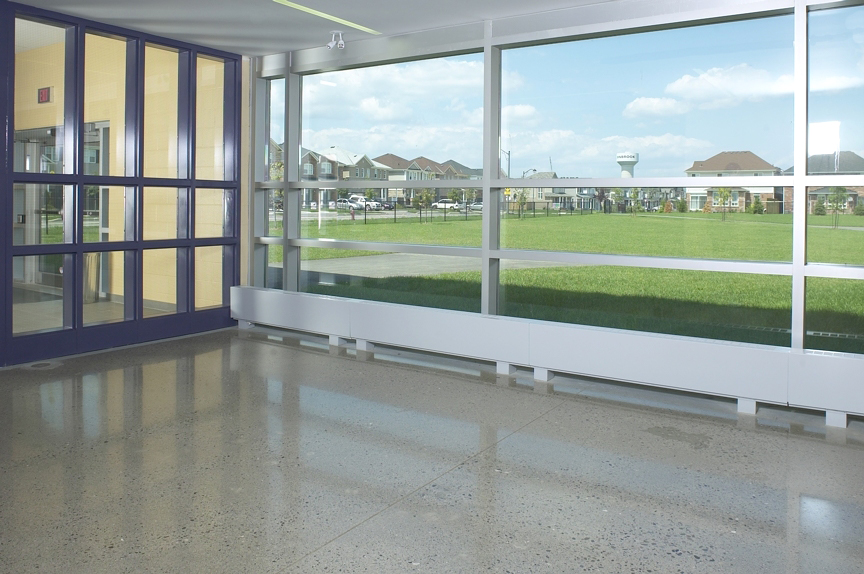 Polished concrete is a LEED friendly product. It utilizes the existing concrete surfaces which eliminates the need for additional coverings and coating materials to be manufactured and purchased.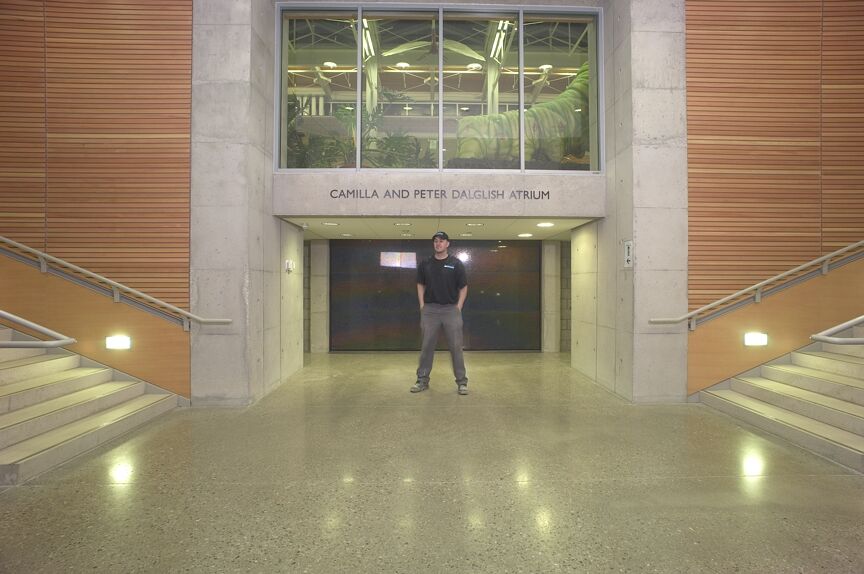 All of our equipment operators at Contemporary Concrete Solutions are certified to run the machines they are operating. We have a long history of customer satisfaction.
Contemporary Concrete Solutions is a company based in southern Ontario that specializes in polished concrete flooring systems. Their primary focus is on providing high-quality, durable, and visually appealing polished concrete solutions for residential, commercial, and industrial spaces.
Polished concrete is a popular flooring option that involves a multi-step process of mechanically grinding, honing, and polishing a concrete surface to achieve a smooth, glossy finish. This process enhances the natural beauty of concrete while increasing its strength and durability. It is an eco-friendly and low-maintenance flooring option that offers a modern and stylish look.
Contemporary Concrete Solutions offers a range of services related to polished concrete flooring. Some of their key offerings include:
1. Concrete Polishing: They specialize in transforming regular concrete floors into polished surfaces through a process that involves diamond grinding and polishing. This creates a smooth and reflective finish that is aesthetically pleasing and enhances the overall appearance of the space.
2. Decorative Concrete: They provide decorative options to customize the polished concrete floors according to the client's preferences. This can include adding color, patterns, or even logos to the floor surface, creating a unique and personalized look.
3. Concrete Staining: They offer concrete staining services, which involve applying colored stains to the concrete surface. This can create a variety of effects, such as a marble-like appearance or a translucent, mottled finish, enhancing the visual appeal of the floor.
4. Concrete Sealing and Maintenance: Contemporary Concrete Solutions also provides sealing services to protect the polished concrete surface from stains, spills, and wear. Additionally, they offer maintenance and cleaning solutions to keep the polished concrete floors looking their best over time.
5. Concrete Restoration: If existing concrete surfaces are damaged, they can provide restoration services to repair and rejuvenate the floors. This may involve repairing cracks, filling in voids, or resurfacing the concrete to restore its original appearance.
Contemporary Concrete Solutions prides itself on delivering high-quality craftsmanship and excellent customer service. They work closely with clients to understand their needs and provide customized solutions tailored to their specific requirements. Their expertise in polished concrete flooring systems allows them to create stunning and durable floors for a wide range of applications, including residential homes, commercial spaces, retail stores, showrooms, restaurants, and more.
Find Out More
Contact us right now to get a free quote for your next residential or commercial project.